Few travellers actually make it to Uaxactun because at the start of that 23-kilometre dirt road is Tikal, one of Central America's largest and most important archaeological sites. Tikal often gets all the Maya ruin fanfare thanks to its tall pyramids and spatial plazas, but it also gets all the crowds. Uaxactun - quite literally off the beaten path - does not, which lends it a particularly enchanting atmosphere.
A national landmark since 1970, Uaxactun is located within the Maya Biosphere Reserve. The village's ancient Mayan remains are of great cultural importance and provide an opportunity to foster sustainable tourism strategies in Guatemala for future generations. In the past few years, several initiatives have been created by non-profits in order to increase awareness of its potential as a tourist destination and bring attention to its community and conservation needs.
One of its pyramids is believed to be the oldest Maya astronomical observatory. The formal placement of these structures allowed the Maya to observe astronomical events such as the solstices and equinoxes, which in turn help to determine agricultural, seasonal, and ritual events.
Unlike the other sites the group has visited, Uaxactun is more of a real village, and contains a school. Its secondary school, along with five others, took part in a reforestation project which planted over 1,000 trees. Some of these trees, like the nutrient-rich ramòn nut tree, can help fight off malnutrition and hunger.
Pacunam, the Guatemalan nonprofit that fosters scientific research, sustainable development, and cultural heritage preservation, is led by Carmen's longtime friend Marianne Hernandez. Upon visiting the local school last year, Carmen and Marianne ensured that furnishing the school with the essentials that pupils needed to learn was high priority for the organization.
"Sustainability, preservation, craftsmanship, these things are great, but the real win is how all these things help people. They help people achieve a better quality of life", Carmen has said.
Carmen noticed that the village was very organized considering its remote location, down from their recycling process, to their innovative revenue streams, including using a natural resource, the palm leaf (pictured above), to export as decor. The dried leaves are also used to make an array of decorative products, hats, bags and baskets.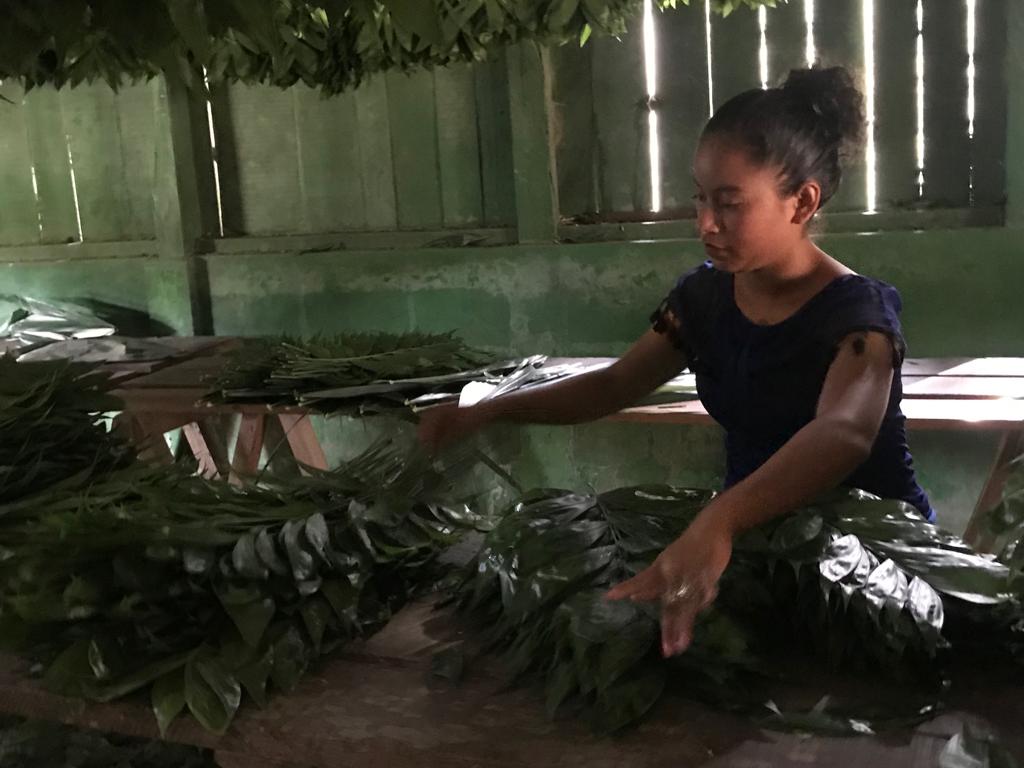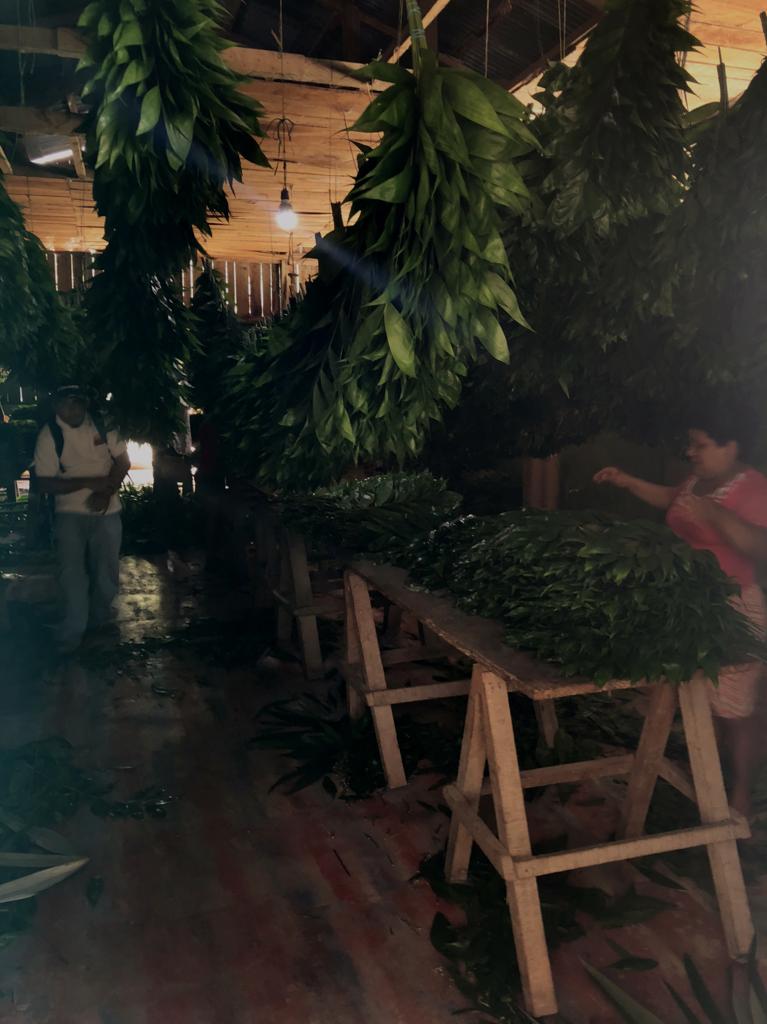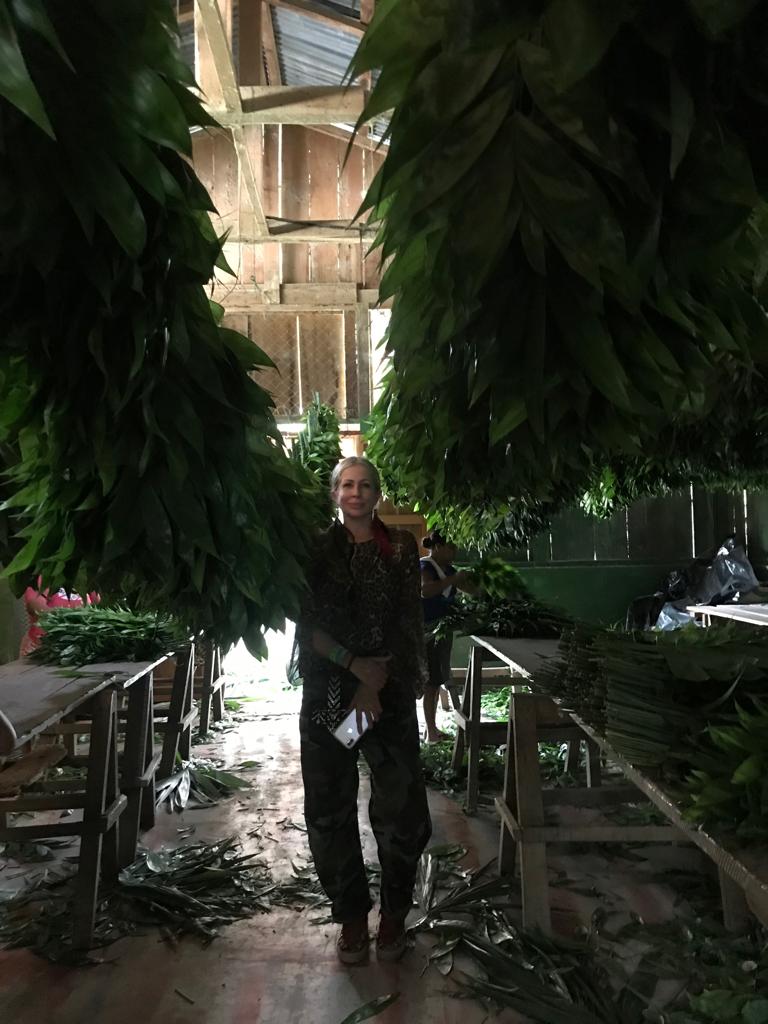 "It's not only about bringing in more tourism for the sake of it, or craftsmanship for the sake of craftsmanship, it's about creating jobs, teaching skills and fostering education," she adds. "It's about every human being's fundamental right to self-actualize."